The Trials on the EPURE facility
Joint FR-UK operational team in the EPURE facility control room.
France and UK do not share information regarding the experiments conducted. This preserves the independence and sovereignty of each of both countries' nuclear deterrence.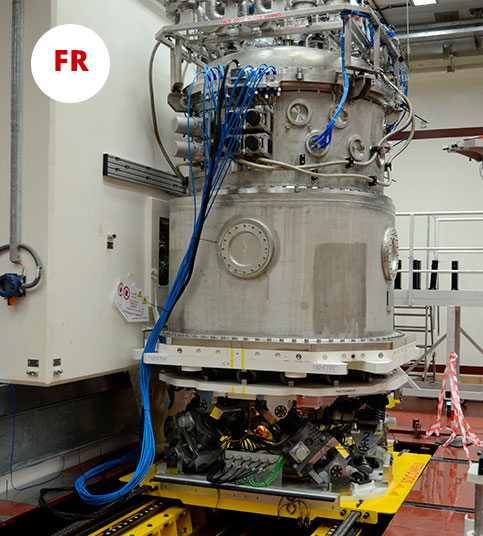 © CEA/DAM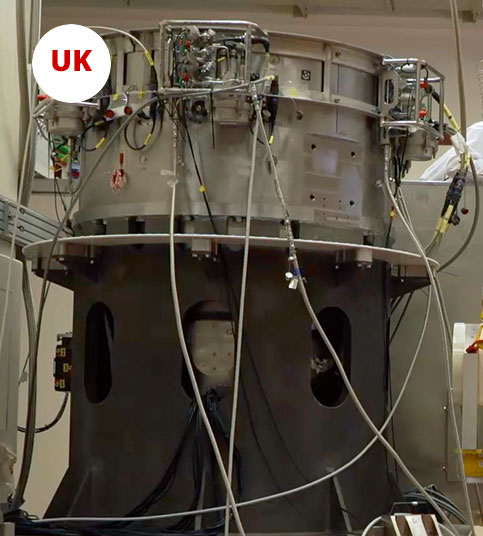 © Ministry of Defence
FR and UK vessels currently used in the EPURE facility to contain the hydrodynamic experiments.
EPURE trials aim to describe the dynamic behaviour of the nuclear warheads materials during their compression by a conventional explosive.

Some of these trials may use plutonium. In these cases, the amount of fissile material used is far below the quantity necessary to produce nuclear yield.

Flash radiographic images of the implosion process are taken with powerful x-ray machines.

EPURE is the unique worldwide facility capable to run these experiments.

© CEA/DAM
EPURE AIRIX x-ray machine ajustement by a couple of FR-UK operators.